BECOME A MEMBER TODAY
Knox Golf Club
The Knox Social Golf Club welcomes all Knox Club members to join our club & that includes ladies & juniors.
At the moment we have approximately 60 members that are playing regularly, we usually have 30 to 36 players each game.
Our activities include a game once a month, Presentation night at the Knox Club usually around July/August, Christmas breakup. We do try to vary the courses we play at and that includes courses like Trafalgar, Moe, Morwell, Yallourn & Marysville.
The club has been able to keep the game fees at an affordable level due to a lot of hard work by the committee over the years. You firstly must be a financial member of the Knox Club to join our Golf club, The joining fee to our club is $40.00 per annum plus game fees for the day. You can attend 3 games as a visitor at a cost of $55.00 per game. Each game includes a hot breakfast and lunch, the golf game, plus a bus to & from the course for only $50.00 per member.
We play a club championship game, ( best 2 out of 3 games ), A Stableford "Knockout" game over 6 games, plus various other games
s.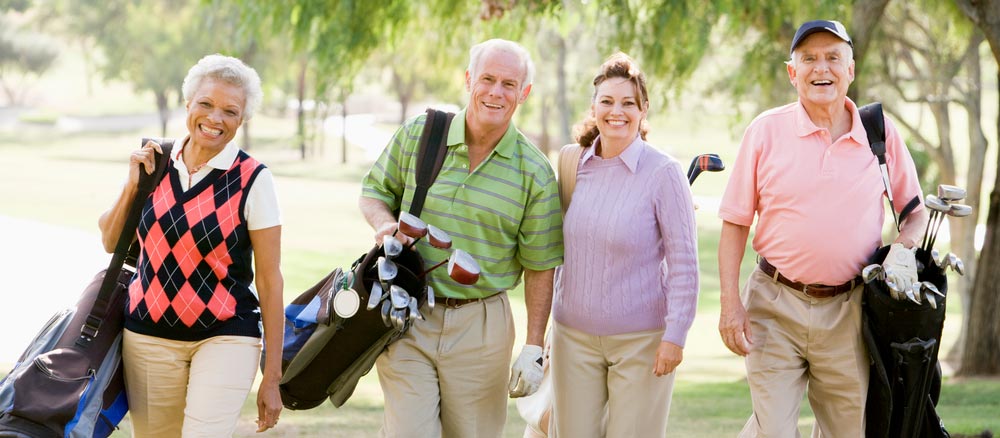 If you wish to have a game with our Club, please place your name on the list sheet in the golf club glass cabinet in the Members Bar and mark beside your name, "Visitor". There is a game syllabus sheet in the cabinet, all you need to do is turn up at 5.45am on the day of the game & load your golf clubs & buggy on to the bus.
For further information regarding the activities of our golf club please feel free to ring either our President on
0408 331 287
or Secretary Steve Homans on
0415 359 941
---